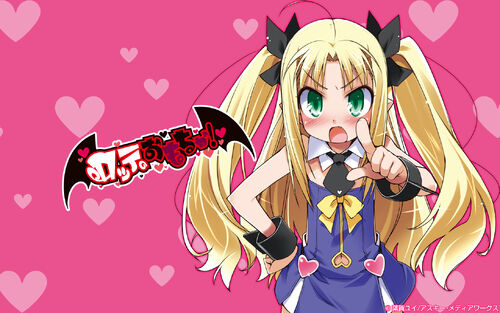 Welcome to the Rotte no Omocha! Wiki!
Since July 6, 2011.
About
In an medieval fantasy world of Alfheimr, succubus first princess Astarotte Ygvar has reached the age of ten and has to create a harem to sustain her life. She agrees only if the first male is human. One of her servants brings Naoya, a human of 23 years old, but he has a ten-year-old daughter named Asuha. What will happen now!?
Characters
Featured Media
Contents
Affiliates
Want to affiliate with us?
If you would like to become an affiliated site, please contact an administrator.

Latest Episode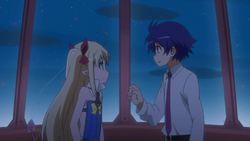 An Asterisk Beyond the Sky
Rotte and Naoya are enjoying one last date, while Ashuraiet spends the evening with her Mother. Afterwards, they will return to the reakm of men, leaving friends behind.
Latest Chapter
Chapter 67
Poll
Contact Us
If anyone has a problem or anything else, ask one of the admins. They will be happy to help!
Featured Character

Sveinn Svarthæð (スヴェイン・スヴァルトヘイズ) is the king of the country of Svarthæð. It was he who unified the Nótt Álfur in a single country after many years of struggle. He is the father of Rúrik, Helga, Sigurð and Críe.Read More..
Community content is available under
CC-BY-SA
unless otherwise noted.